The Anne Kenneally Hynes Memorial Scholarship Fund honors a member of East Bridgewater High School's Class of 1950 and Bridgewater State College's Class of 1954. Mrs. Hynes represented her town and schools proudly, leaving a legacy of kindness and good works.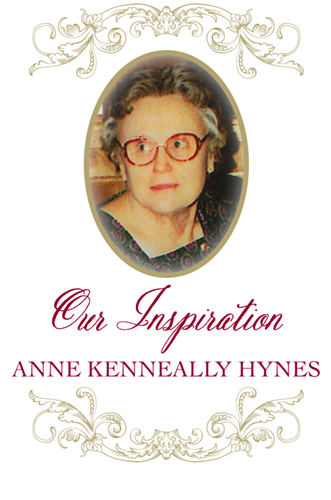 Since the official kickoff in June 2013, many individuals, groups, and business have shown support for this fund. The first five recipients of the Anne Hynes Memorial Scholarship, members of the EBJSHS Class of 2014, were awarded $1000 each in recognition of their outstanding character, effort, and achievement. Since then, five to seven scholarships have been awarded each year, bringing the total amount to $23,000 in 2017.
Many who are reading this page received birthday cards and messages from Mrs. Hynes over several decades. One of the most difficult aspects of her declining health was her recognition that she could no longer continue this practice. Committee members and friends of AKHMS will continue her support of East Bridgewater students through the fund created in her name.